How to Connect a Vehicle to a Permit
Login to your Parking Account here: UH Commuter Services Online Account
Click Permit Menu item
Select: View Your Permits
You will be taken to the View My Account Permits screen.
Click on Permit Number
VIew My Account Permits screen will display the permits you have on your account. Click Permit Number to go to the My Permit Details screen.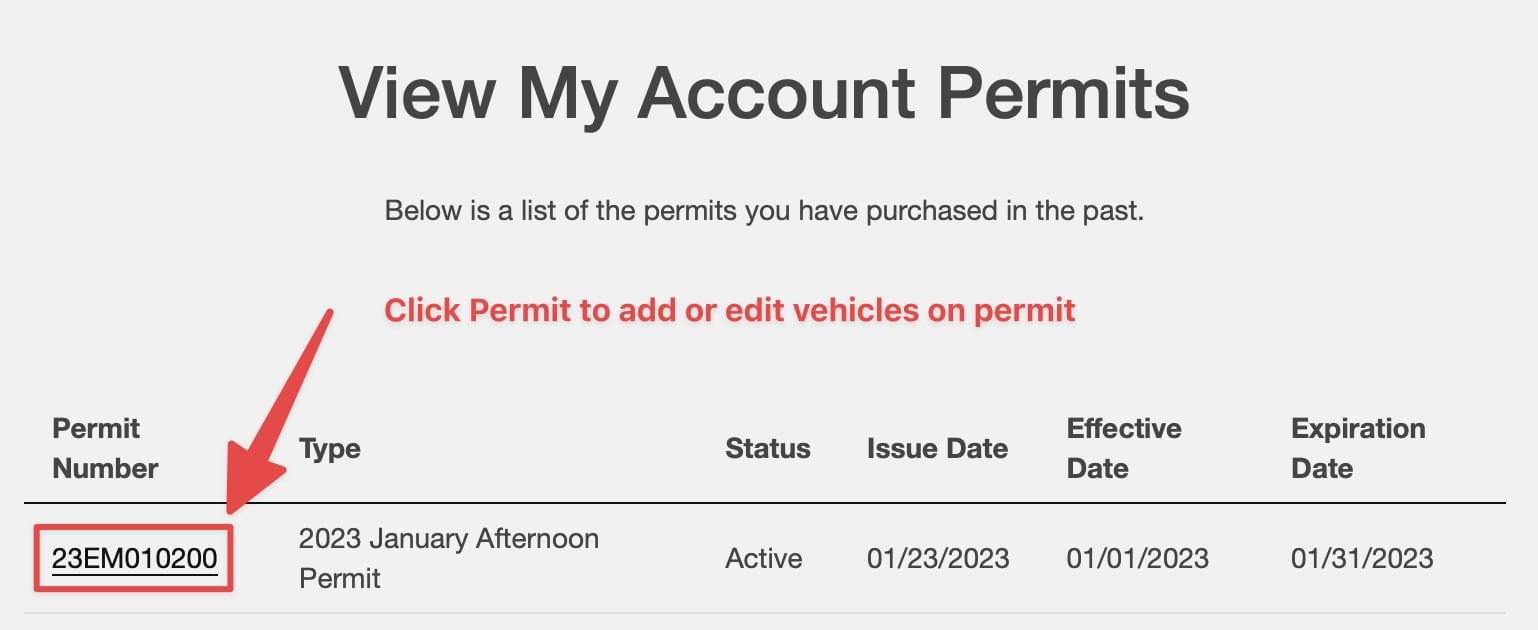 You will see Vehicles Associated with your permit. - Click on Permit Number to edit or delete a vehicle from your permit. (See instructions at end on deleting a vehicle) Note: All permits must have at least 1 vehicle associated with it. So add a vehicle first if you have a single vehicle on your account that you need to remove.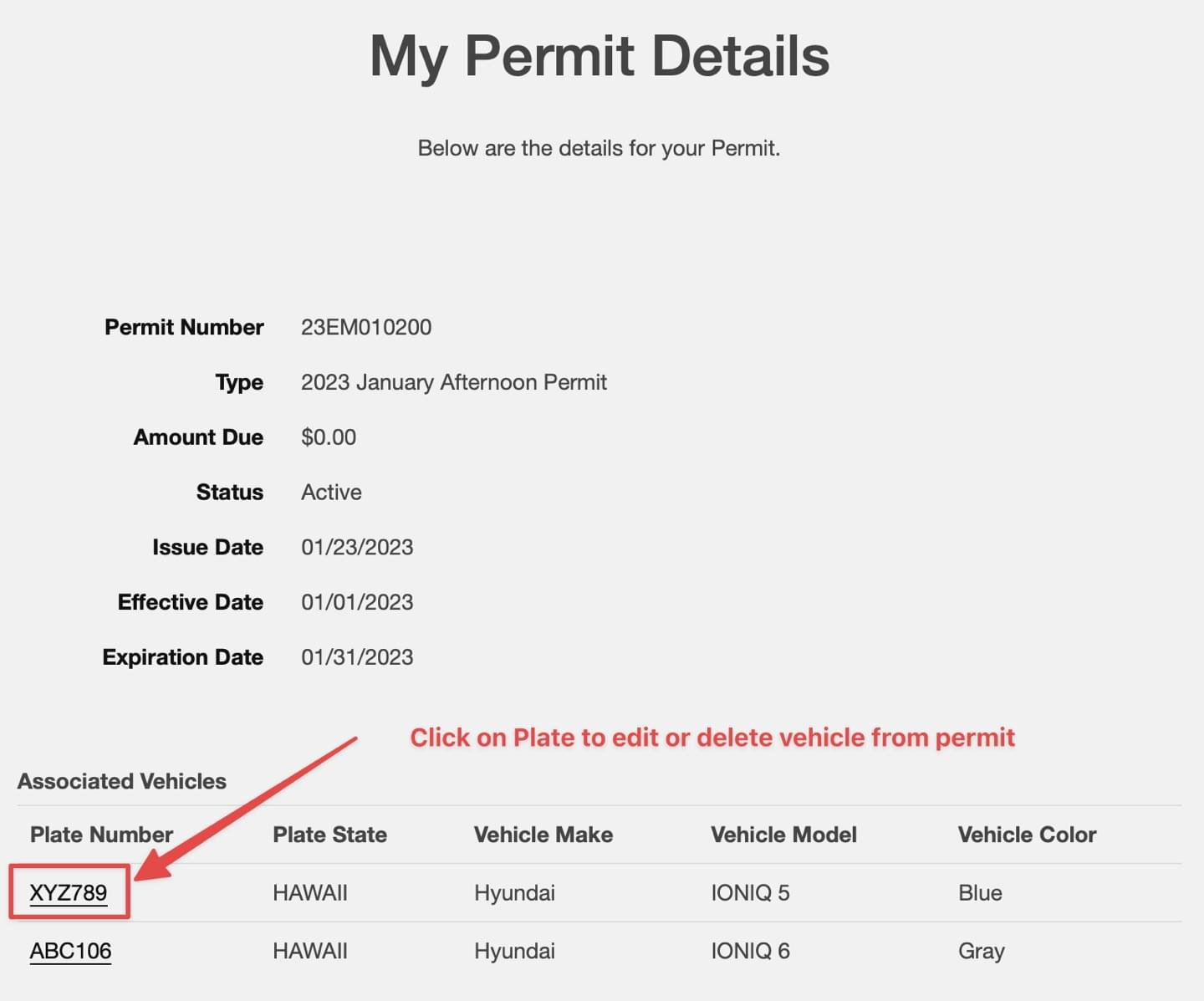 Add an existing Vehicle to Permit
You can add an existing vehicle on your account to your permit

Click button Add Vehicles to Permit to go to the Add Vehicle to Permit screen.
- Check the box to select an existing vehicle that you want to add to your permit
- Click button Add the selected vehicle to add to permit.
Alternately, click the button Add a new vehicle if you do not have the vehicle already on your account.
Add a New Vehicle
Please enter Plate Number, State of registration, Year, Make, Model, Style, and Color. VIN is optional but preferred. Click Next>>
You will be returned to the My Permit Details screen.
Delete a Vehicle
On the My Vehicle Details screen, click the button Delete to remove a vehicle from your account permanently.
Remember: You cannot delete the last vehicle from your account. There must be at least one vehicle on your account.

Login to your Parking Account here: UH Commuter Services Online Account