U-PASS and Holo Card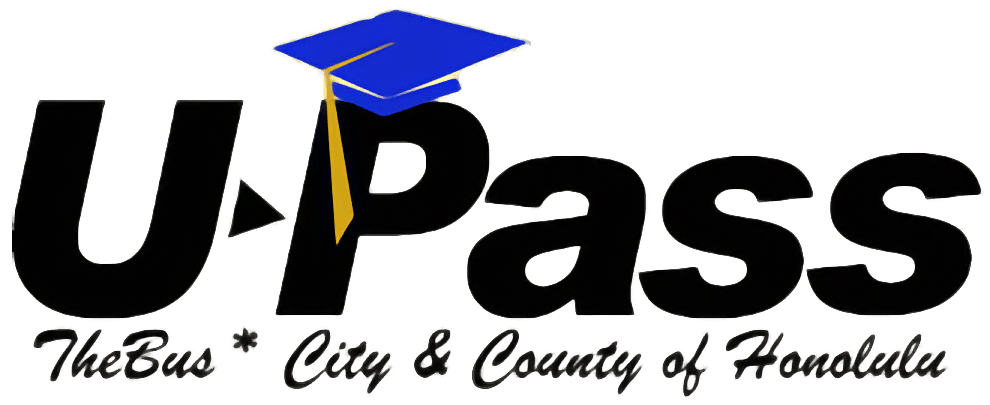 Tired of sitting in traffic and looking for parking around campus? Interested in greening your commute and reducing greenhouse gas emissions? Want to save some money? Try U-Pass!
All newly issued Mānoa One Cards are now encoded with a HOLO card number which allows them to be used on TheBus. Simply tap your Mānoa One Card on the scanner as you board the bus and enjoy the ride.
Who is eligible to participate in the U-Pass program?
Full-time UH Mānoa undergraduate and graduate students that are currently enrolled at UH Mānoa and have paid the mandatory Student U-Pass Transportation fee are eligible for a transit pass at no additional cost. To determine if you've paid this fee, perform the following steps:
Login to MyUH
Select "View Charges/Make Payment"
Select "View My Account…"
Look for the "MAN STUDNT UPASS TRANSP FEE"
If you did not pay the mandatory student U-Pass Transportation fee, you may still obtain reduced rate transit pass. For additional information and current rates, please visit TheBus website by clicking here.
How do I know if my Mānoa One Card is encoded with a HOLO card #?
Easy! Take a look at the back of your card. If you see "Holo #: …………." On the top left, you should be good to go. See below for a sample image indicating where to look. If your Mānoa One Card has a HOLO #, you're good to go! If it does not have a number, your card will need to be exchanged at the Campus Center ID and Info Office.
Missing the number?
If your UH ID doesn't have holo number, a U-Pass sticker can be obtained at the UH ID office in Campus Center 212.
What if my Mānoa One Card doesn't work on TheBus?
If you run into any issues, please stop by the Campus Center ID and Info Office or contact ccinfo@hawaii.edu and provide the following information:
Name
HOLO card #
Mānoa One Card Number
I'm not familiar with TheBus, what routes go to the Mānoa Campus?
At the time of writing, the following routes service UH Mānoa:
Route 4
Route 6
Route 13
Route 18
Express Route A
Express Route 80A
Express Route 85
Express Route 85A
Express Route 90
Express Route 94
Brochures with route timetables available at the Queen Liliʻuokalani Center for Student Services and at the Ticket, Information & ID Office in Campus Center. Route timetables can also be viewed online. Please note routes are subject to change from time to time, we do our best to keep the list above up-to-date but recommend checking TheBus website directly to confirm.
Are Faculty and Staff Eligible?
Generally speaking, no. The U-Pass is only available to full-time undergraduate and graduate students at UH Mānoa that have paid the mandatory Student U-Pass Transportation fee. However, staff interested in using transit to get to work may choose to use a HOLO card.
Background
In 2009, The UH Board of Regents (BOR) approved an agreement between the University of Hawaiʻi at Mānoa and the City and County of Honolulu to implement a Student U-Pass Transportation fee to provide a bus pass for unlimited use by students on all bus routes each semester. The request to establish the new mandatory fee was made by the Associated Students for the University of Hawaiʻi (ASUH) and supported through the vice chancellor for students.
Faculty and Staff may purchase the Holo Card
The UH Information and ID office also sell Holo Cards that hold a monthly pass or stored value.
For more information on the Holo card go here.