Pay Station Instructions
Pay Station Instructions
Pay Stations are located across campus. All Pay Stations have hourly, daily and evening/weekend rates depending on location, day and time. These instructions demonstrate the purchase of a daily ticket but are relevant to all transactions.
Press Keypad once to activate screen
Pay Stations are solar powered and go to "sleep" to save energy. Wake up time may be up to 20 seconds.
Enter license plate of vehicle
Your payment is tied to the license plate of your vehicle, please enter accurately.
Select from menu of options
Pressing 5 on the keypad would select: Green Stall Daily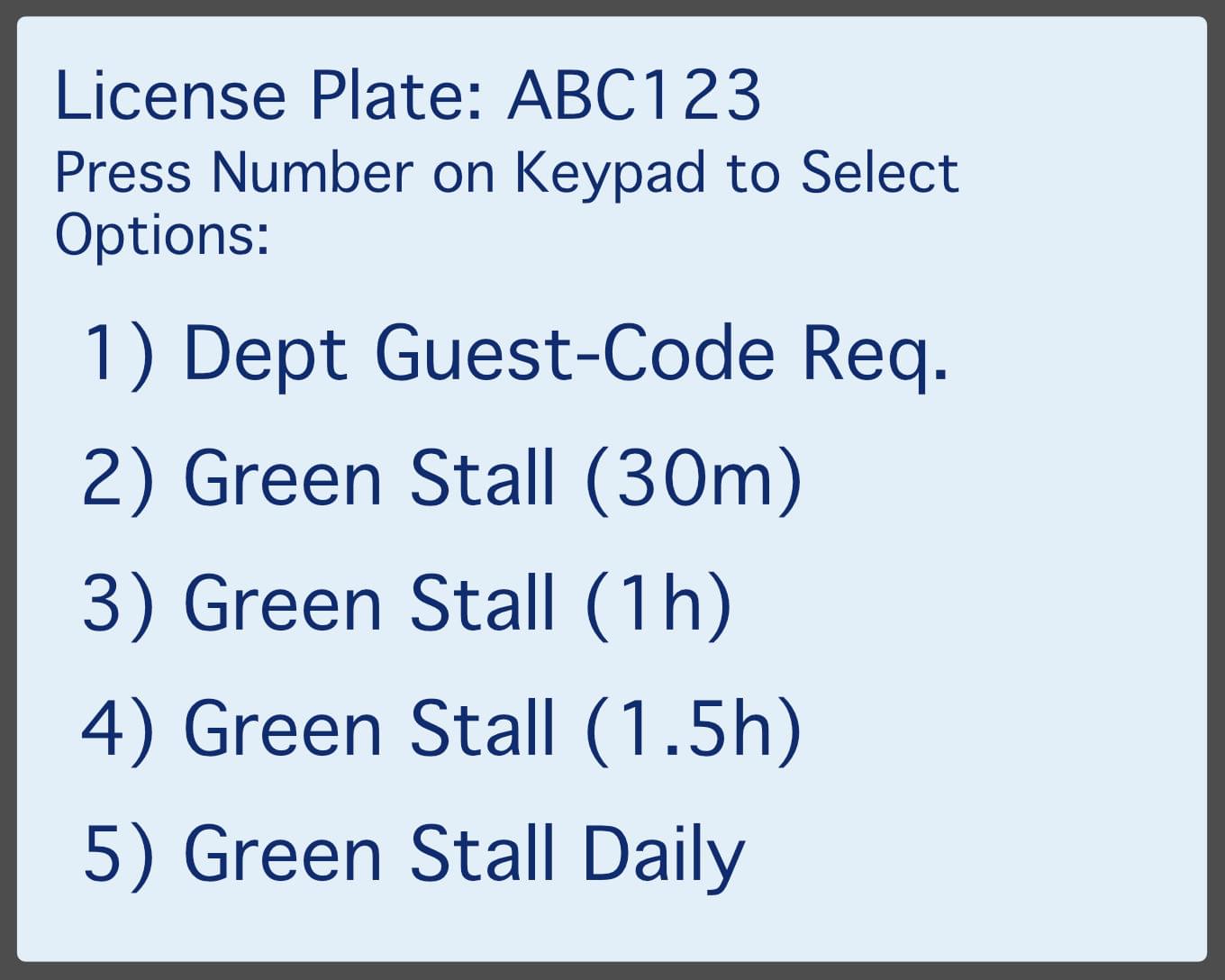 Payment Screen
Insert credit card with the front towards the left. Credit card processing can take up to 20-30 seconds. Once payment is complete, a receipt will print.
Display Receipt
Place receipt face up on the driver's side dashboard.