Warrior Quick Pass purchase
Go to the UH Commuter Services online portal and use the UH Login.
Select the menu Permits -> Get Permits

On the Purchase a Permit screen, Click Next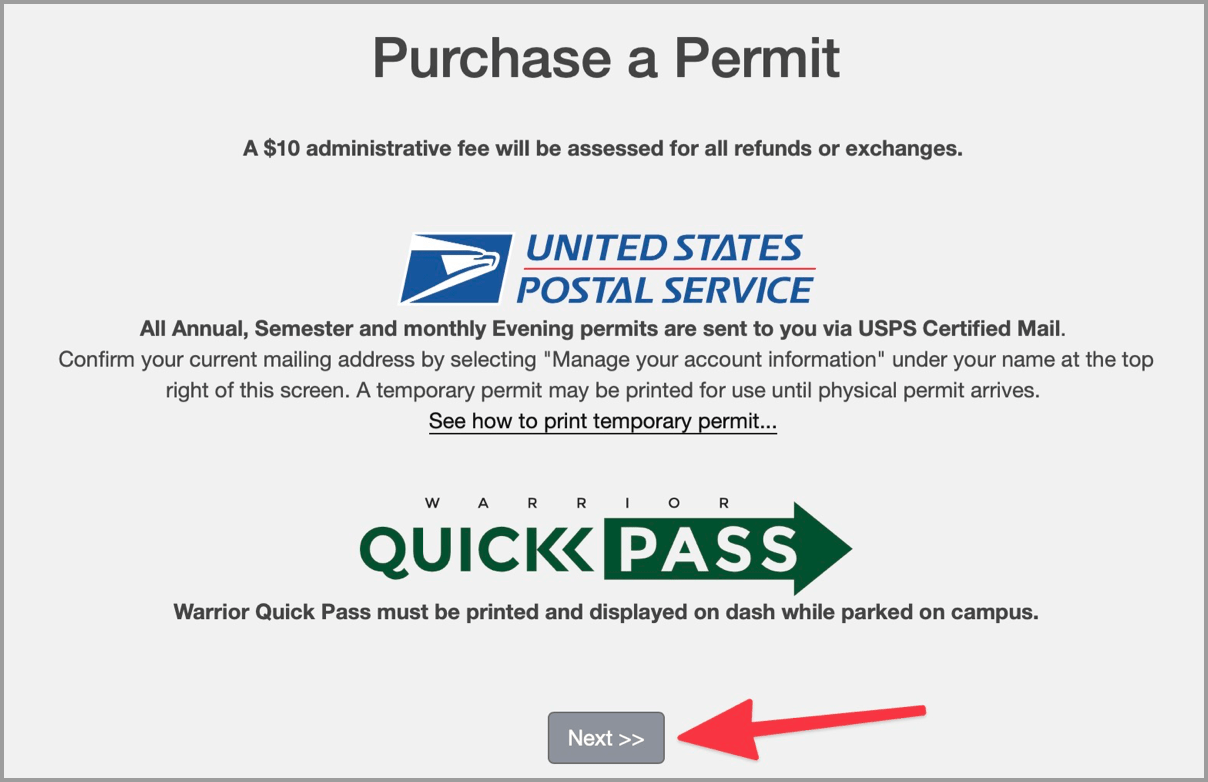 Select the date/day of the Warrior Quick Pass you desire. You may purchase as many days at one time as you need.
Check "I have read and understand the above statements"
Click Next

Vehicle Selection
Tap next if your intended vehicle is selected, otherwise select another vehicle
Add another vehicle if necessary

Click Next

For the Warrior Quick Pass, only one vehicle should be selected.
View Cart
Select Payment Method
Edit Email Address if necessary
Click Pay Now

Payment Information will confirm your permit selected. Click Next
You will be taken to pay.hawaii.edu for payment processing.

At the bottom of the receipt page, there is a Purchased Items section.
Click Print Permit which is inside the Description text for the Permit. This will open a PDF of your permit in your browser to print.
Remember to print at full-size on letter paper and fold on dotted line. Display face-up on dashboard while parked.